Child Welfare Training
Our online positive parenting course now includes a new module:
Parenting During COVID-19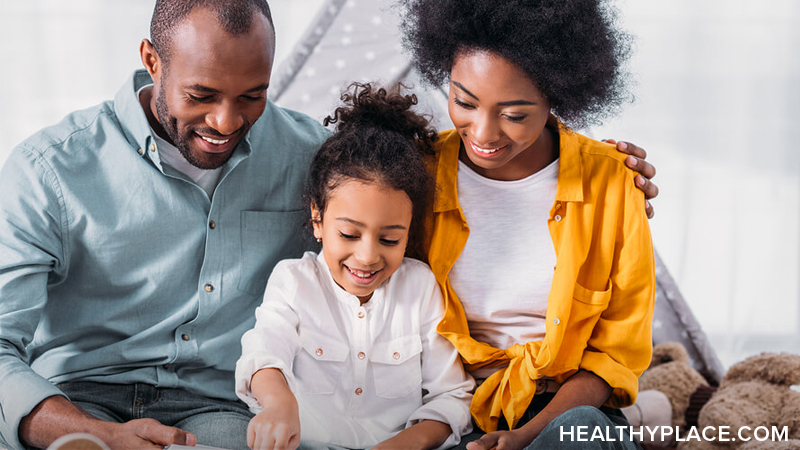 CHILD WELFARE TRAINING Series
Child Welfare Practice Support
We train in areas that support child welfare practice of the Department's educational efforts. We provide knowledge, skills, and application of innovative child welfare supervisory, management and leadership practices essential to decision making and the delivery of quality services. Our training are supported by current research and evidence-based child welfare practice. Our expertise includes online content and e-learning, organizational development, learning organization, change management, and supportive supervision. We deliver relevant hybrid or multi-media training to support reform efforts in the child welfare system on all levels of staff experience (basic introductory techniques to advanced skills and practice).
MENTAL HEALTH CARE FOR CHILDREN AND YOUTH
IN THE FLORIDA CHILD WELFARE SYSTEM:
Trainers: Dr. Marcia Griffiths, PhD
Duration: 1.25
This training provides needed information and support to Florida's professional child welfare stakeholders to support and facilitate the identification, expansion, and transfer of expert knowledge and best practices in child welfare case practice, direct services, management, finances, policy, and organizational development to child welfare and child protection stakeholders throughout Florida.
FAMILY CENTERED PRACTICES:
Trainer: Dr. Marcia Griffiths, Ph.D.
Duration: 2.5
These are questions that will be addressed in a dynamic and interactive session that encourages child welfare practitioners to rethink common ideas about families involved in the child welfare system.
Participants will:
Define family-centered child welfare practice
Understand why family-centered practice is best practice
Identify steps toward becoming more family centered
Leave the training with an increased empathy toward client
INDEPENDENT LIVING:
REQUIRED ASSESSMENTS, PLANS, AND SERVICES FOR YOUTH AGES 13-18

Trainer: Dr. Marcia Griffiths, PhD
Duration: 1.5
This training is designed to enhance the day-to-day skills and vocabulary of child care professionals who provide direct care services to youth who are receiving Independent Living Services. The goal of the Department of Children and Families is to improve the success of foster youth transitioning into adulthood from the state's foster care system. Through the Department's Independent Living Program, services and supports are provided to Florida foster youth leaving the state's dependency system to better prepare these young adults for the challenges and opportunities ahead. Every year, hundreds of young adults set out to establish themselves and their future in Florida's communities without parental guidance. Through the Independent Living Program, the Department works to provide these young adults with the assistance they may need to thrive.
ATTACHMENT AND BONDING,
AND THE CONSEQUENCES OF CHILD ABUSE AND NEGLECT:
Trainers: Dr. Marcia Griffiths, PhD
Duration: 2.0
As a child protection professional, this training will enhance the skills and knowledge you need every day to understand and recognize attachment issues in abused children. The most important skill of being human is developing the capacity to form and maintain relationships. In this training, you will learn about the adverse and often permanent consequences that occur as a result of developmental interruptions related to abuse and neglect that occur within the first three years of a child's life. The child's ability to trust and attach to other people are damaged. Attachment to primary caregivers and others may be non-existent, inappropriate, or negative. This training will better prepare you to make timely referrals for diagnosis and counseling, as well as support the placement stability needed to prevent future attachment breaks for our most precious resource.
During this training participants will:
Define attachment
Identify factors leading to attachment difficulties
Recognize signs of poor attachment and adverse effects
Learn to use "Cycle of Attachment" with children and families to facilitate healthy attachment
POSITIVE YOUTH DEVELOPMENT TRAINING:
Trainer: Dr. Marcia Griffiths, PhD
Duration: 2.0
Learn about a positive approach to working with young people while avoiding travel costs and registration fees. Introduction to Positive Youth Development, a new self-paced online course developed by the Family and Youth Services Bureau's National Clearinghouse on Families & Youth, will familiarize staff with the theory and practice of PYD; as part of taking this training course's two modules, you'll learn:
The internal and external influences that help young people thrive
How to build individual strengths in youth
How to create positive places for young people
UNDERSTANDING THE IMPACT OF SEPARATION AND LOSS ON YOUTH IN CARE
Trainer: Dr. Marcia Griffiths, PhD
Duration: 2.0
The purpose of this training is to provide an opportunity for potential foster parents to understand the separation and loss issues that seriously emotionally disturbed foster children experience.
• Developing an understanding of these issues will help the foster parents help the children through the process in a therapeutic way.
• Understanding and accepting loss issues will assist the foster family in developing attachments to foster children.
• This training will also provide potential foster parents with an opportunity to gain insight into their own issues that may affect their ability to serve foster children in the most effective ways possible.
• Being aware of these issues will help foster parents determine which children they can work with best.
Please inquire about tailoring training to your Needs - 813-507-5775